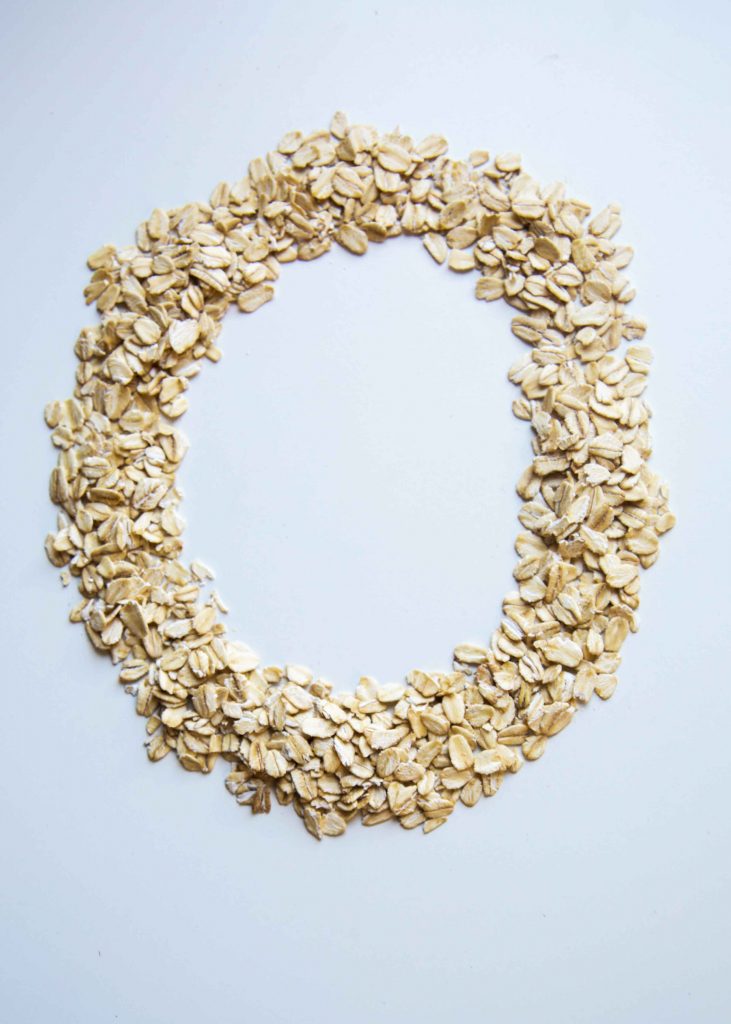 In preparation for my weeknight whole grains class, I partnered with Bob's Red Mill to dig into oat details like steel cut oats vs rolled oats. This is a sponsored post, but if you were to look at my glass jar lined pantry that's been filled with Bob's Red Mill whole grains for years, you'd know my obsession with their quality and whole grain offerings  is unsponsored. I've known the team at Bob's Red Mill for years and am so glad almost a decade ago, my curiosity deepened as I got to see firsthand  at their plant the process of cutting grains or sifting them into large bags to later be siphoned into the ones you and I buy at the store. I interviewed Bob for a story back when the company was still privately held, before it had been given to its employees. I say this because, I trust them and will occasionally partner with companies I think are doing it right. I trust their products to be excellent because that's the kind of guy he is and ship he runs (plus I love his spirit of welcoming others in, whether it's leading a marching band up the Natural Products Expo West show aisles or at the Bob's Red Mill plant where I once got to hear him and his assistant Nancy play pianos together.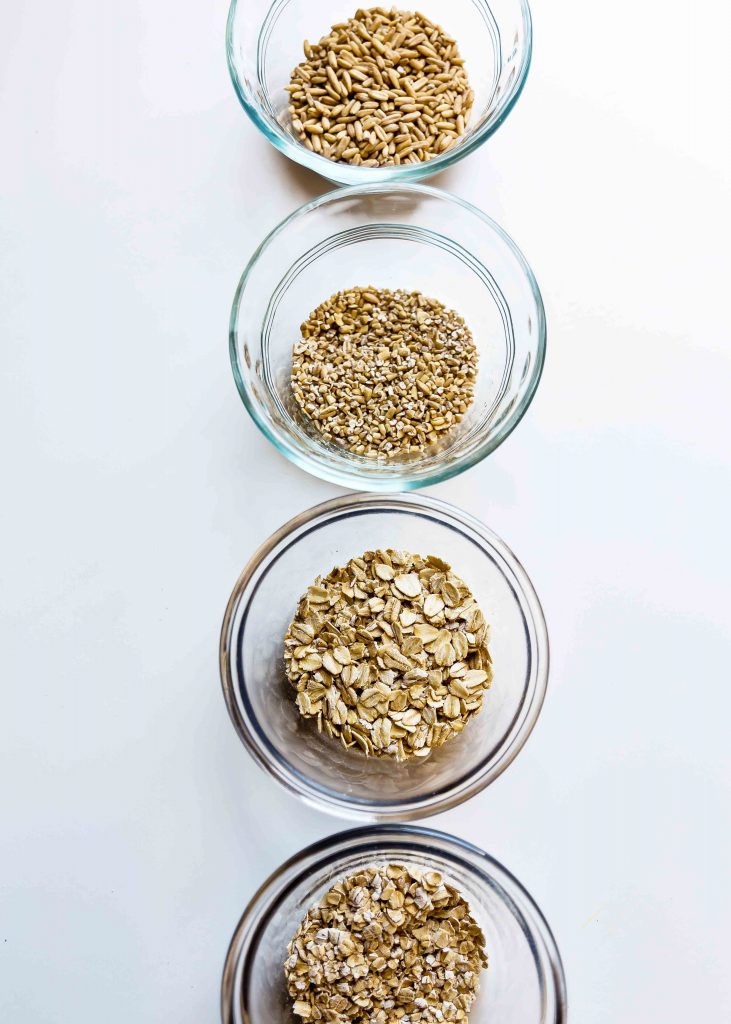 Rolled oats typically conjure up a winter morning where all you want to do is cozy up with a cup of tea but I'm here to tell you oats are not just for breakfast or for cold weather.
If you can get down with a risotto main dish or a scoop of polenta to bring together a bowl of vibrant vegetables, you too, can rethink the rolled oat (and invite your inner chef to think up combinations like oats with roasted turnips, fried Brussels sprouts, and pickled apples.
Several years ago, I worked at a cereal company and learned a lot about whole grains. We studied them, cooked them, even gave a how to make your own whole grain cereal class.
A whole grain consists of three parts: the bran, the germ, and the endosperm. Each has its own role to play. Bran contributes fiber. Germ "contributes B vitamins, some protein, and healthy oils." Endosperm also contributes protein, and some minerals."
I can hear you now asking, "are rolled oats whole grain?" Chew on this.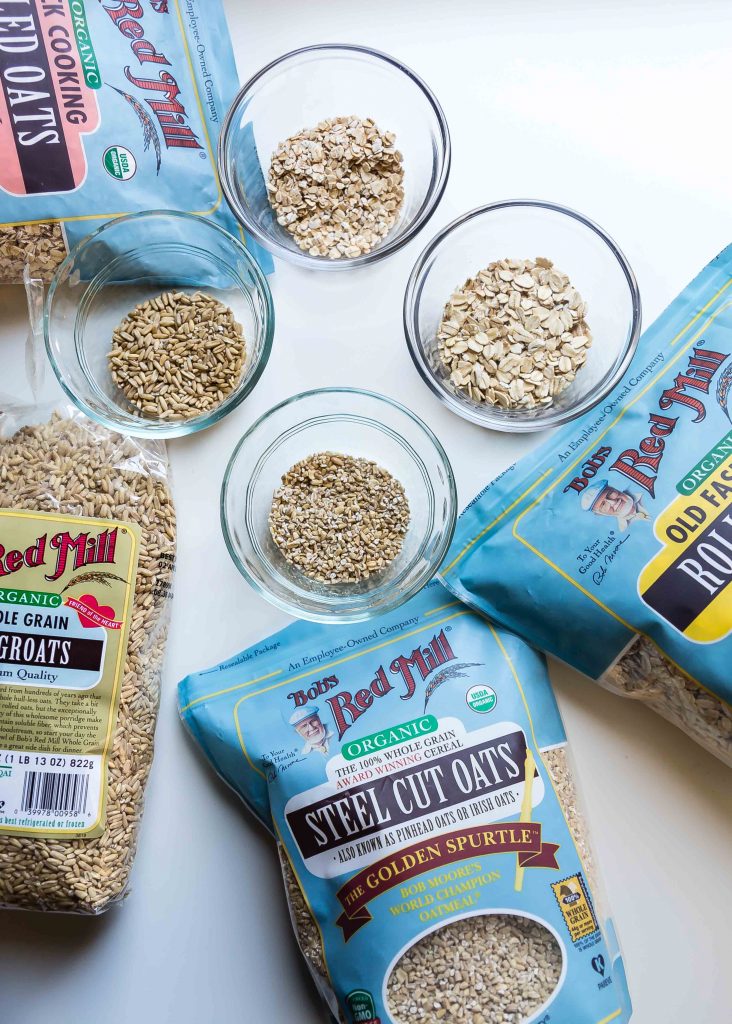 Steel Cut Oats vs Rolled Oats: How to Shop the Oat Aisle
When shopping for oats, it can be overwhelming and raise more questions than offer answers:
Are quick oats rolled oats? How are steel cut oats and rolled oats different?
Grocery stores offer different kinds of oats and I'm here to dispel the mystery so you become an oatmeal aficionado:
OAT GROATS: The most intact whole oat. They take longer to cook and have a delightful toothsome chew. Soak them overnight to make them more digestible and to cook quicker.



TASTE:

Chewy. Toothsome. Nutty. Hearty.


USE:

Here are a few ideas of how to cook oat groats.

STEEL CUT OATS: These oat groats have been broken and take less time than groats to cook. Simmered in water, milk, or tea (my favorite), after about 20 minutes, you get a creamy porridge that swings thicker or thinner depending on how much liquid you add.



TASTE:

Creamy. Chewy. Decadent. Hearty.


USE:

Morning oatmeal. Try Stella Parks brilliant three-way oat cookie!

ROLLED OATS: There is no difference between rolled oats and old fashioned. It's two names for the same cut of oat.Rolled oats actually tells you the process: these are oat groats that have been rolled into flat disks—imagine a large rolling pin pressing down on oat groats. Of the quick cooking varieties, they will be the ones to keep their shape best and also have less but still noticeable chew.



TASTE:

Creamy. A Tad Chewy + Crunchy Depending on Method.


USE:

The classic oatmeal cookie or granola.

INSTANT OATS: The quickest cooking oats of the bunch, these grains are still pressed but definitely smaller and thinner, contributing to their quicker cooking time. They also most resemble mush as they don't keep their shape when cooking.



TASTE:

Super Creamy. Mushy Texture.


USE:

Try them in smoothies or banana pancakes for a touch of texture.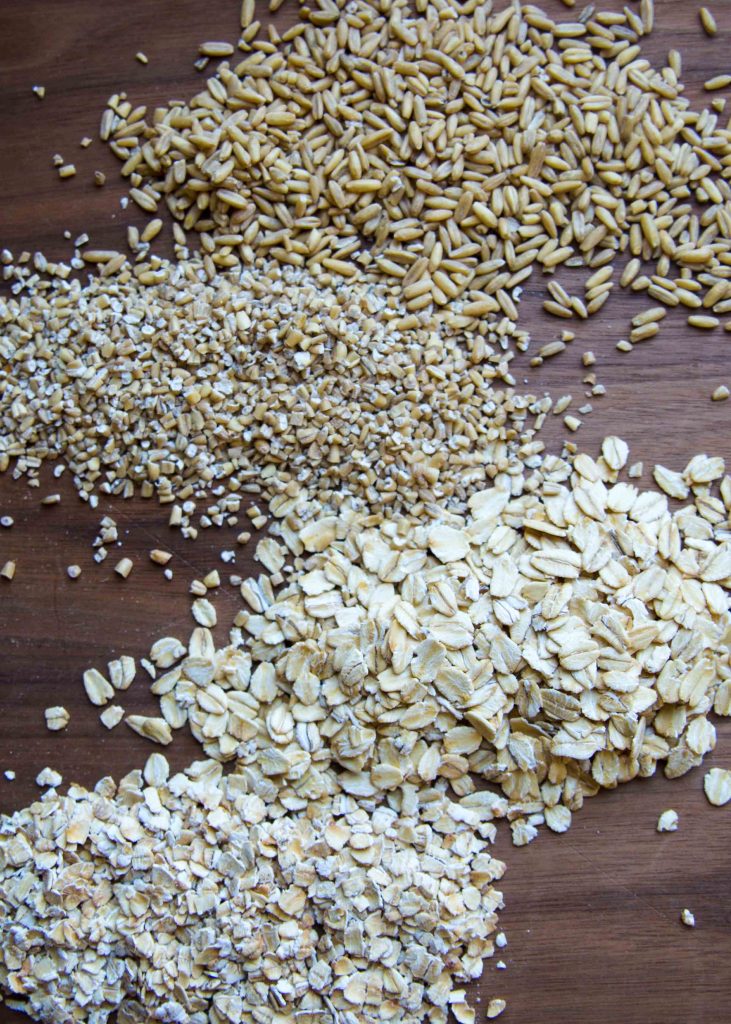 There's no wrong answer here. Just a matter of figuring out what you want.
You may wonder are steel cut oats better than rolled oats but it comes down to a matter of time and intent. It's almost an unfair question of whole oats vs rolled oats. I love using rolled oats or instant oats as an alternative to breadcrumbs in meatballs (or mushroom balls) where they bind well and add bounce. But I'd also suggest that whole oat groats make a fantastic contribution to a whole grain salad bowl with beans and greens.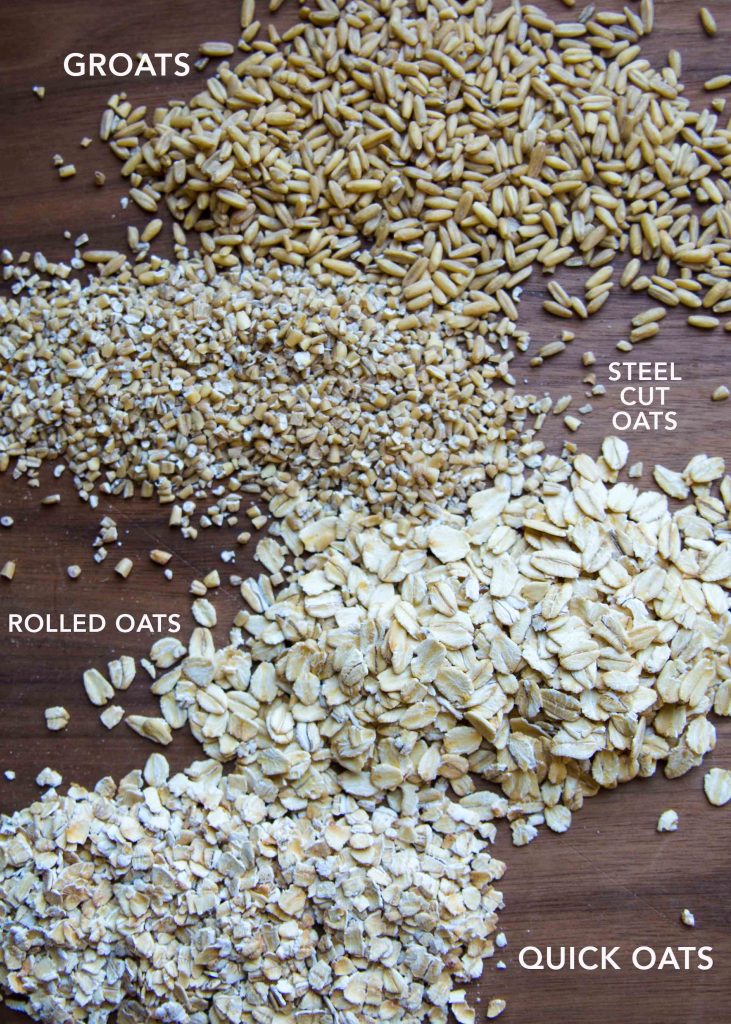 Yeah, but How About Rolled Oats at Dinner
If you do prep ahead, yay for you! But, I want to speak to those of us who sometimes need a last minute dinner miracle. So here are a few ideas below.
Can I Prep Ahead with Oats: Two Meal Prep Tips
If you do like to plan for the coming week, by prepping ahead, consider:
Instant Oats To-Go: Portion 1/2 cup Instant Oats in a pint mason jar or zipseal bag. Top off with dried cherries + toasted almonds + ground cinnamon + brown sugar + salt
How Long to Cook Rolled Oats in Instant Pot: Plan to make a big batch because in the time it takes for your Instant Pot to warm up and come to pressure and then vent, you could be done on the stovetop.
Let's Cook: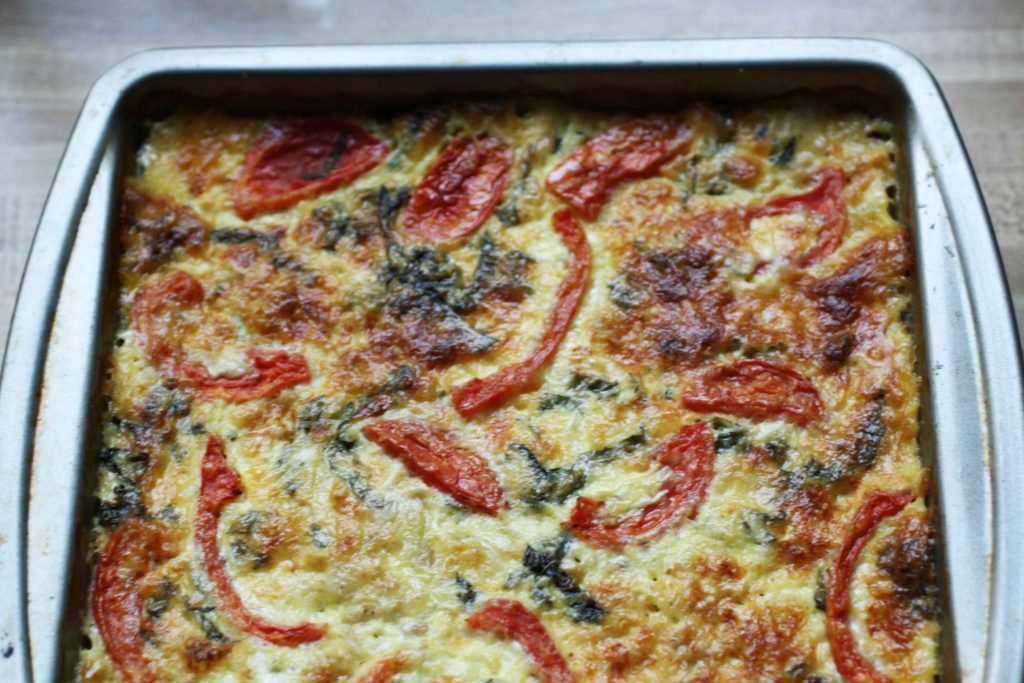 How to Cook Oat Groats
PREP AHEAD OR LAST MINUTE
Groats take about an hour. No need to soak. So, prep ahead!
LIQUID TO GROATS RATIO
3 cups liquid : 1 cup oat groats
COOKING TIME
50 to 60 minutes
TYPICAL SERVING SIZE
1/2 cup
RECIPES FEATURING OAT GROATS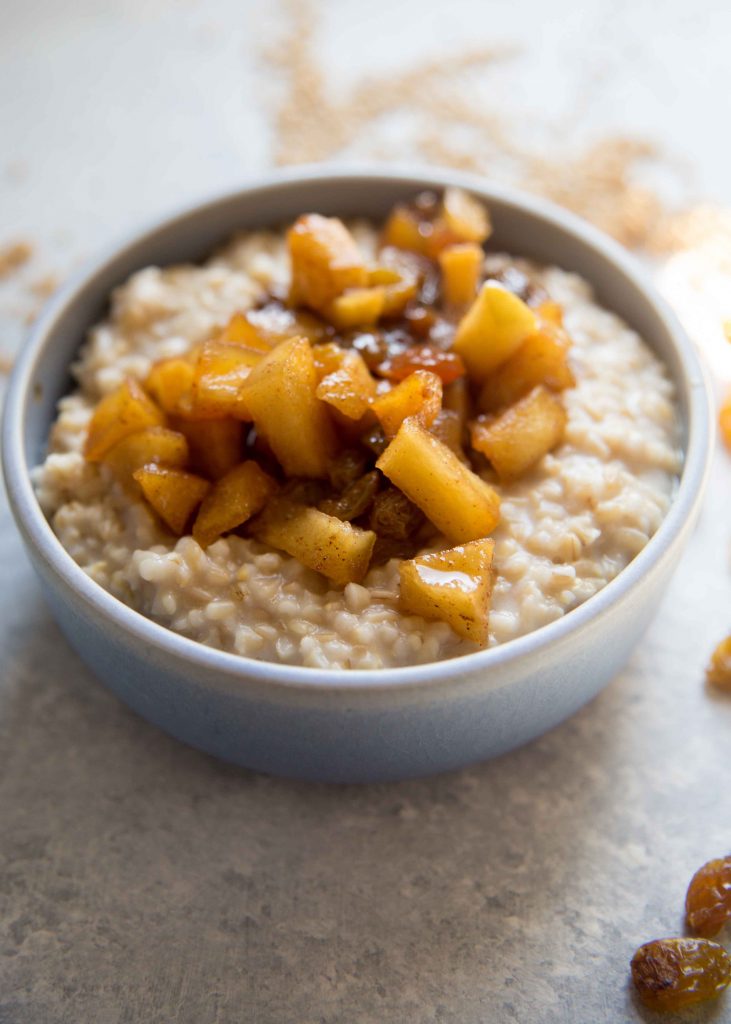 How to Cook Steel Cut Oats
PREP AHEAD OR LAST MINUTE Steel cut oats can be made at the last minute. No soaking necessary. BUT! You can make steel cut oats overnight without cooking (breakfast tomorrow win!)
LIQUID TO STEEL CUT OATS RATIO
3 cups liquid : 1 cup steel cut oats
COOKING TIME
10 to 20 minutes
TYPICAL SERVING SIZE
1/2 cup
RECIPES FEATURING STEEL CUT OATS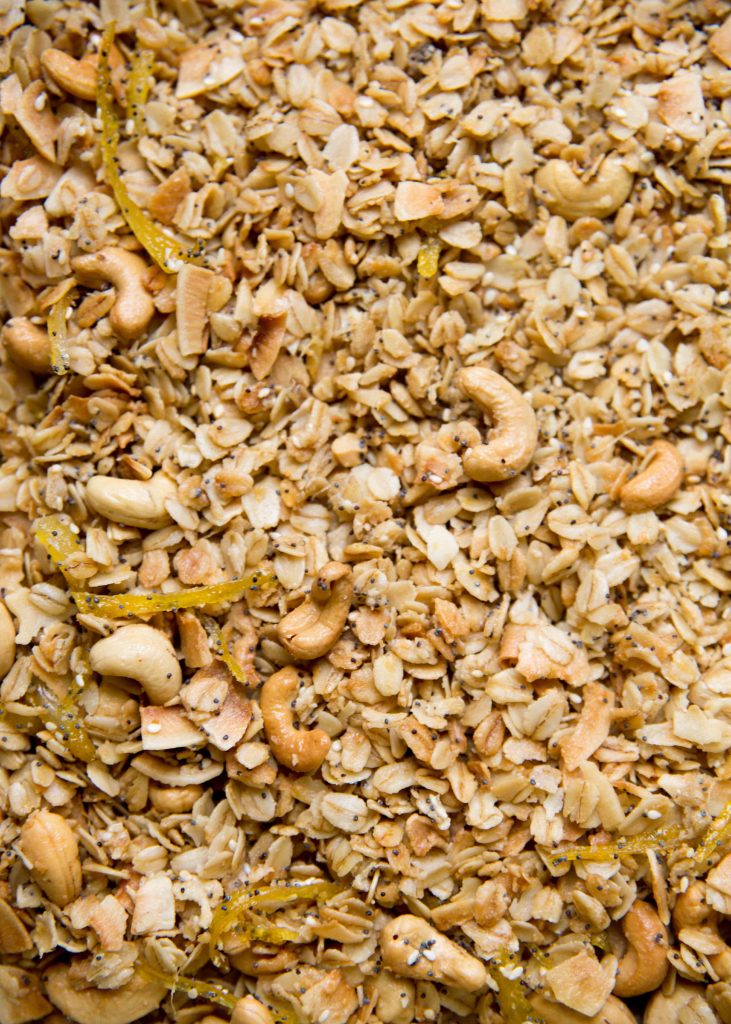 How to Cook Rolled Oats
PREP AHEAD OR LAST MINUTE
Rolled oats are a last minute marvel. And, they are the original Overnight Oats (this is a good time to tell you to hold onto the jar of peanut butter that is mostly swiped clean. Pour in the oats, milk, and dried fruit. Chill overnight and then breakfast is ready to go).
LIQUID TO ROLLED OATS RATIO
2 cups liquid : 1 cup rolled oats
COOKING TIME
10 to 20 minutes
TYPICAL SERVING SIZE
1/2 cup
RECIPES FEATURING ROLLED OATS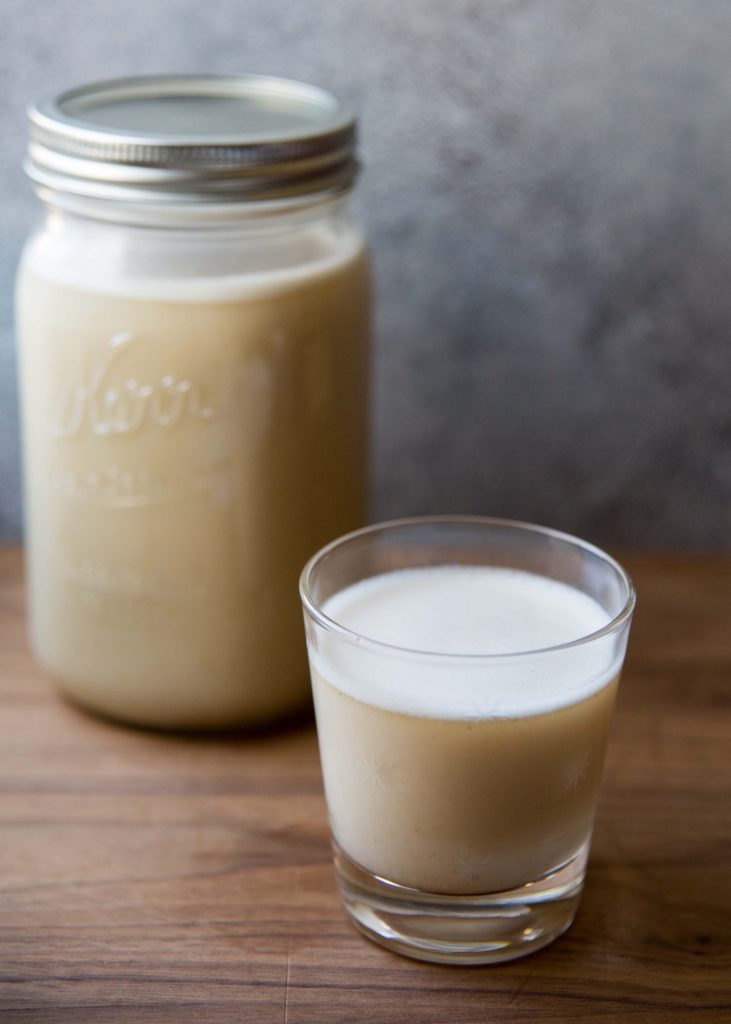 How to Cook Instant Oats
PREP AHEAD OR LAST MINUTE
Instant oats take only a few minutes to stir together thanks to their diminutive size.
LIQUID TO STEEL CUT OATS RATIO
Single Serving: 1 cup liquid : 1/2 cup instant oats
Two Servings: 2 cups liquid : 1 cup instant oats
COOKING TIME FOR INSTANT OATS
2 minutes (microwave)
5-7 minutes (stovetop)
TYPICAL SERVING SIZE
1/2 cup
RECIPES FEATURING INSTANT OATS
Oats Idli

(South Indian. Savory rice cakes. I first ate them in Delhi.)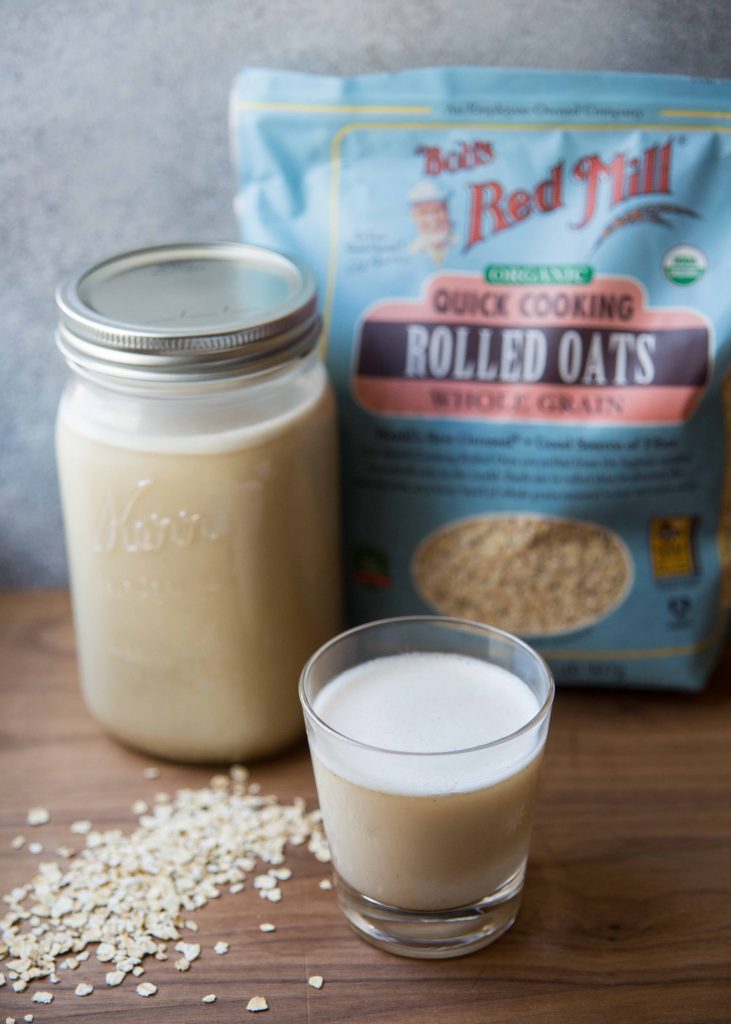 How to Store Oats
Keep in a sealed container away from heat, air, and light. So, don't keep near the oven or dishwasher for maximum shelf life. Properly stored, uncooked oats will last 18 to 24 months.
Geek Out
If you are trying to eat more whole grains or looking for a protein source that isn't animal-based, whole grains are a good add-in. Even better—consider adding them all together! Rolled oats whiz up into oat flour in a food processor faster than you can say Super-Calli-Fragalistic-Expeali-Docious (Mary Poppins is now singing in my head). If you live around San Francisco, the Tartine oat porridge bread made me a breadhead with its nubby texture of oat groats kneaded into the delicate open crumbed bread. I even make oat flour from rolled oats for some pretty amazing oatmeal pancakes in the Steeped cookbook morning section.